Raldey
Carbon AT Board motor
As you may know,
Raldey
has always insisted on using the parts with
highest
quality standards. Our motor supplier has 16 years of experience in R&D of brushless motor production and adheres to the leading brushless motor solution in the production industry.
The most advantage of our motor is that it's designed according to the necessary parameters of the controller and battery, mainly to improve the efficiency of the motor. Meanwhile, our motor's internal structure is waterproof and fan cooled. The highest grade of material has been selected for the raw materials. So that the motor can release the maximum torque, which is not available on the market so far.
The motor No. D6368, outline drawing and performance data as below: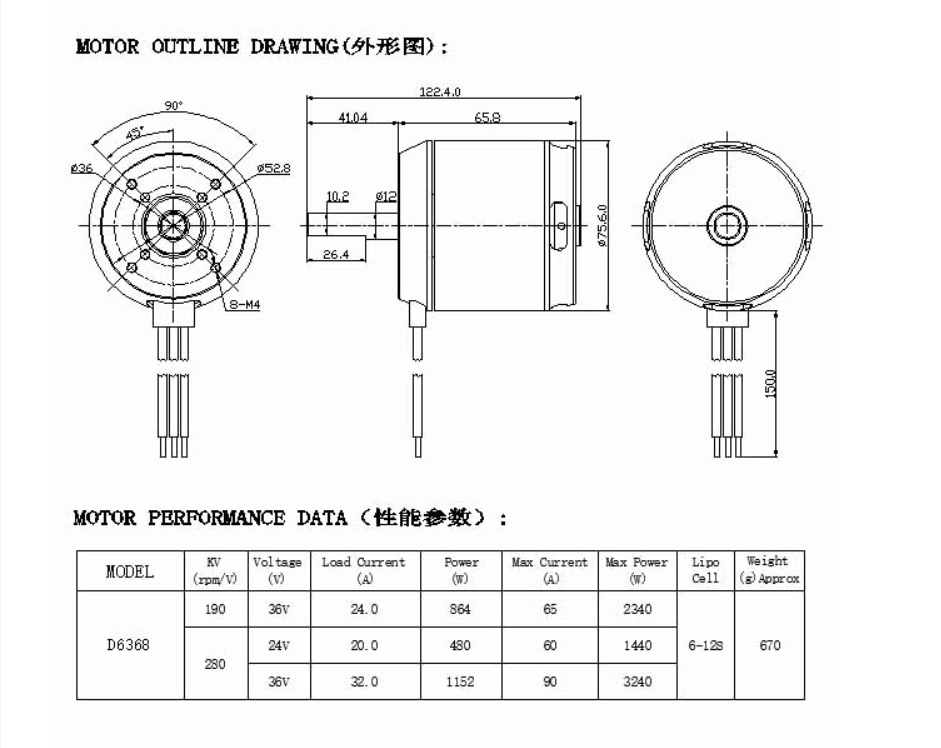 The external rotor motor has many advantages:
1. It's small size, compact design
and
beautiful appearance.
2. The motor uses a pair of sealed deep groove ball bearings for long life. High-precision ball bearings minimize vibration and low operating noise.
3. Special squirrel cage rotor structure and one-time die-casting process to ensure smooth motor starting and high speed.
4. Use high-quality electromagnetic materials and special electromagnetic structure design to ensure efficient operation of the motor and more energy saving.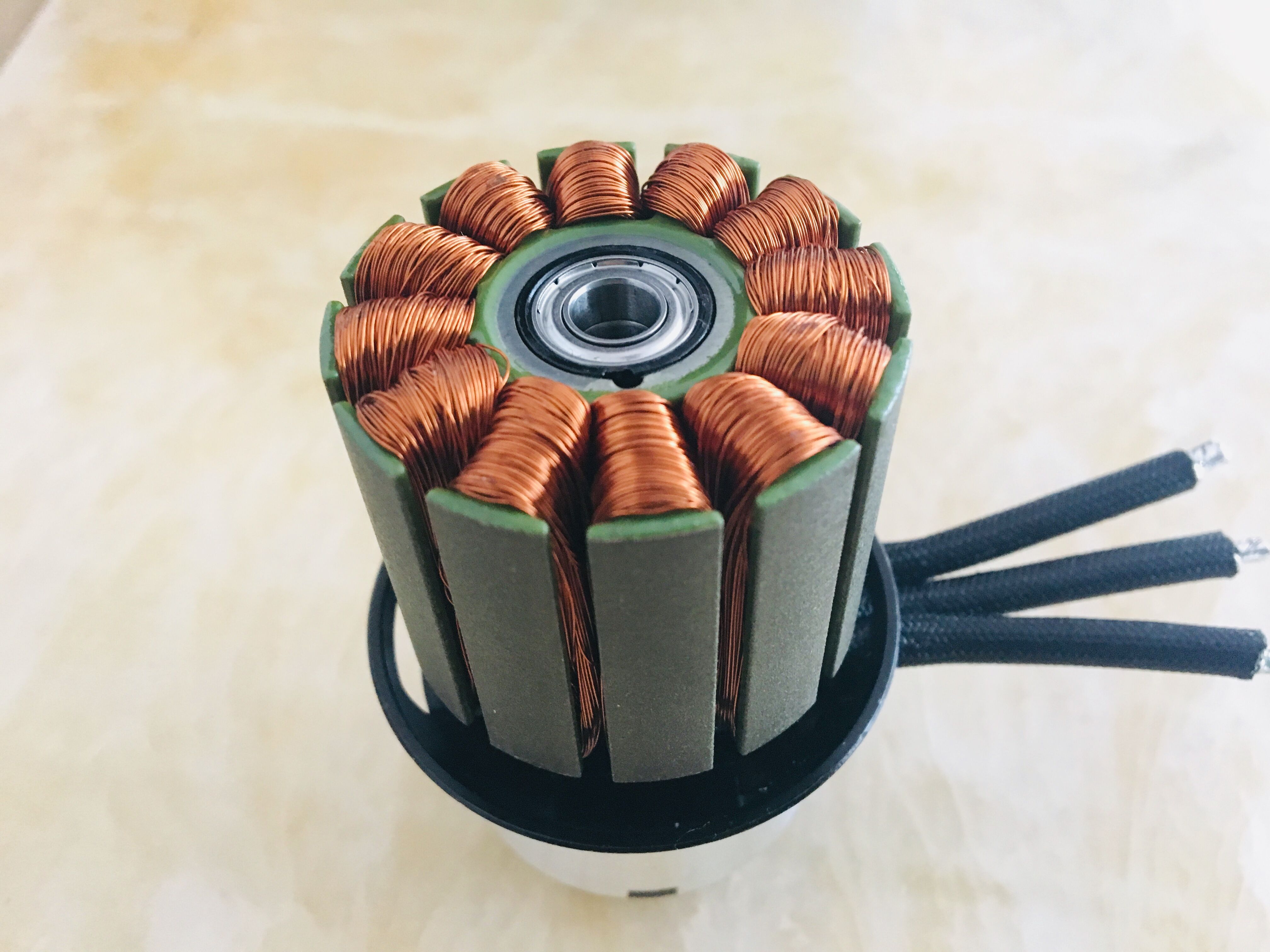 As we all know, the bearing is a critical part of the motor it affects the defect rate and durability of the motor. Our bearings use the Japanese brand NSK, it's the highest standard so far in global market.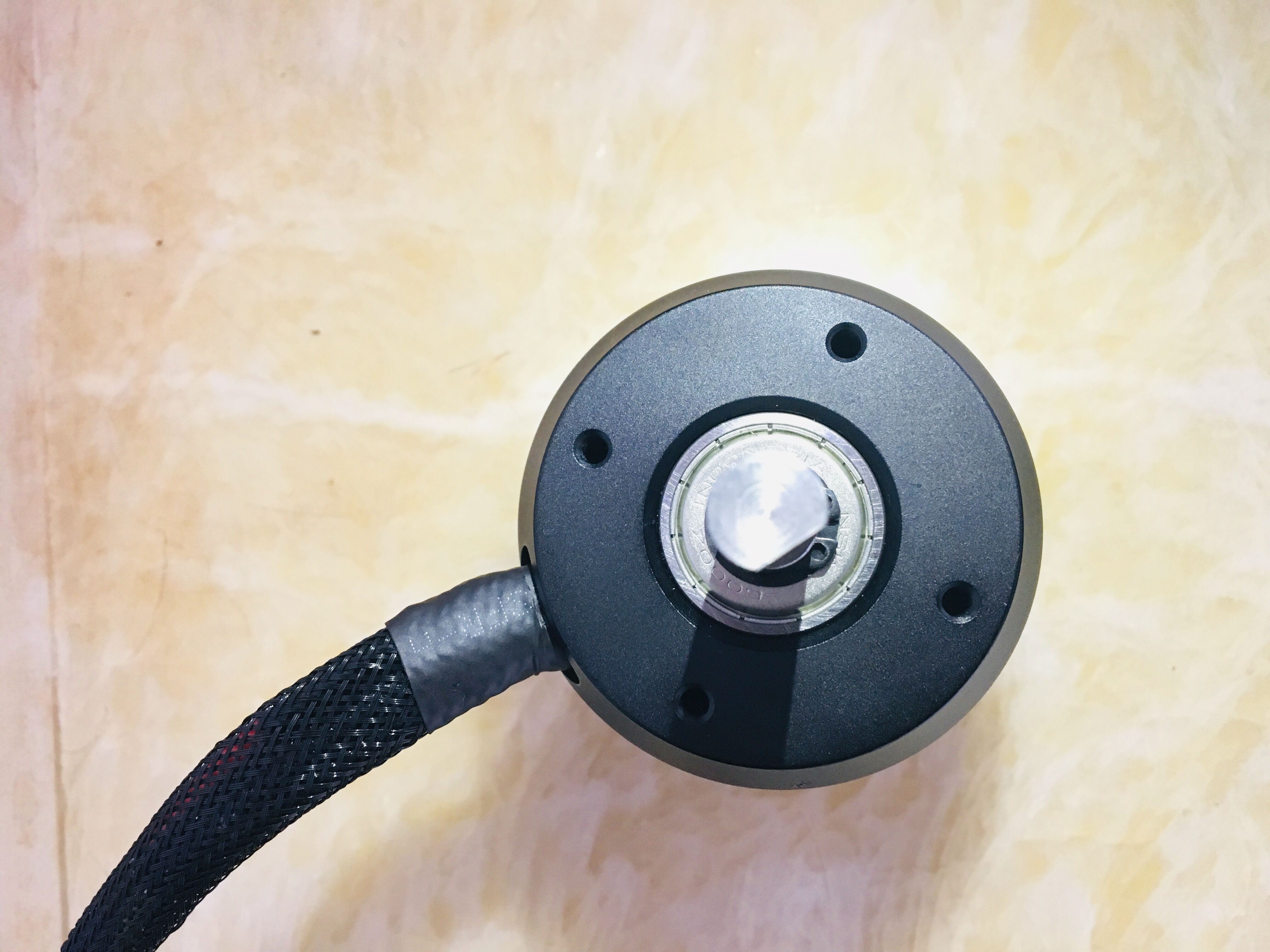 The iron core is made of a single piece of 0.2mm customized from Kawasaki, Japan. It is the thinnest iron core on the market, with good heat dissipation and low loss.
Copper coil can withstand 180° high temperature.
The outer casing, we use 6061 aluminum alloy, it is a high-quality aluminum alloy produced by heat treatment pre-stretching process. Its magnesium and silicon alloys have many characteristics, excellent processing properties, excellent welding characteristics and electroplating properties, good corrosion resistance, high toughness and processing. It is not deformed, the material is dense and defect-free, and it is easy to polish, easy to paint, and excellent in oxidation effect.